4 Best Foods to Eat for Better Brain Health
Know about 4 the best foods to boost your brain and memory. Fatty fish, dark chocolate, blueberries, and nuts are linked to promoting brain function by reducing inflammation.

Eating a balanced and nutritious diet is essential for maintaining a healthy brain. Certain foods are particularly beneficial for brain health due to their rich nutrient content. Here are four tasty foods that are known to support brain health: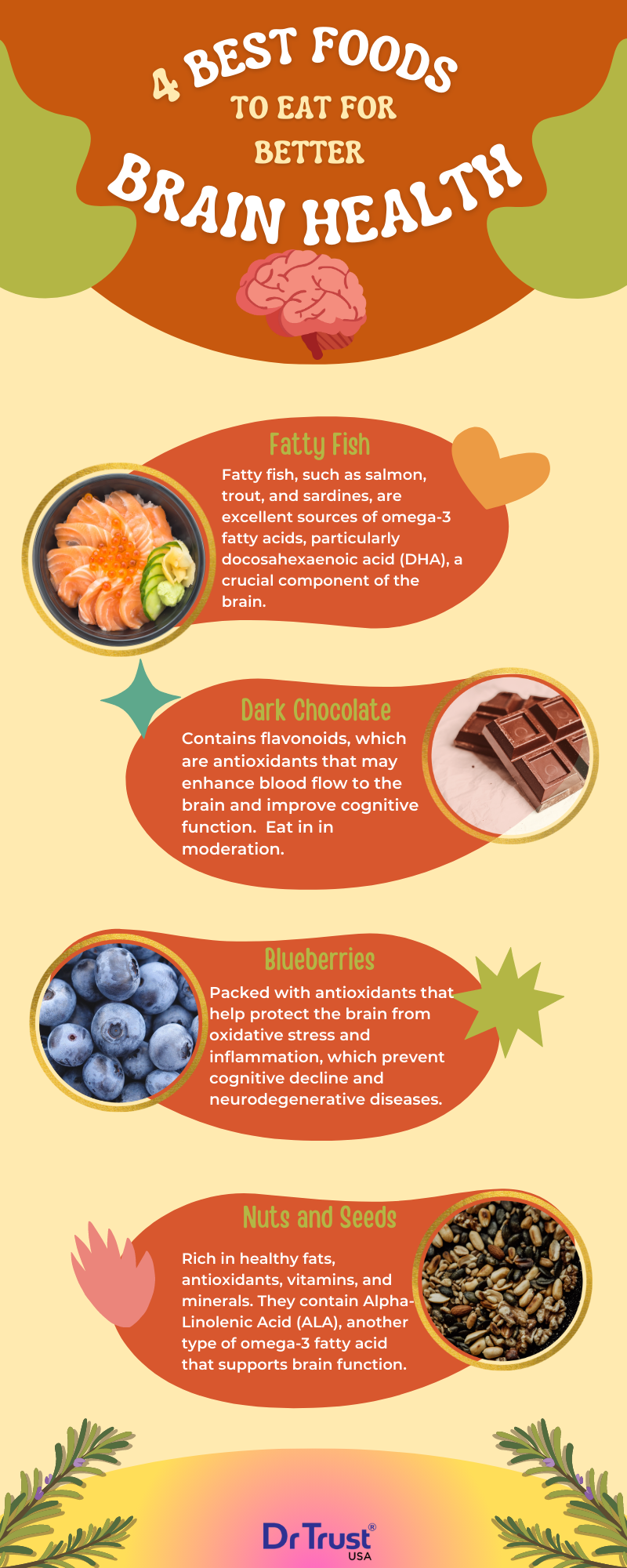 Remember that while these foods can be beneficial for brain health, they should be part of an overall balanced diet that includes a variety of fruits, vegetables, whole grains, lean proteins, and healthy fats. Staying physically active and engaging in regular mental exercises are also important factors in maintaining a healthy brain.